Milo's dad said that Milo was a
stranger to this earth.

Never was this more apparent than on the
day he died.
Going through his apartment that day, we all noticed
what few possessions he had.

But what he did have was telling;

He had a Bible, a picture of Jesus, a few
self help books, and a picture that little Matthew had drawn
for him, of the two of them
" holding hands."


When I look at Milo's photographs,
I still cannot believe
that all that life and love has vanished.
What I do know is this: If love alone could
have kept him alive,
he never would have died.


Milo was diagnosed with Bipolar Disorder
just months before he passed away.
We were told that in all probility,
he had been born with it.

Clearly, he had Attention Deficit Disorder
for many years before recieving the official
diagnosis.


We began to notice Milo's problems with depression

and despair

when he was about ten years old, and I
was going through a divorce.

Over the years we tried
to get him the help he needed,
but he was resistant,
feeling that it was
something
he could, & should handle

on his own.


Because of the stigma attached

to Mental Illness, thousands upon thousands

of people avoid seeking

the help that they so desperately need.


Milo's death was ruled a Suicide
from
morphine poisoning.

It was my medication, which riddled me with

guilt until I found

Jesus Christ as the

Lord & Savior

Of My Life.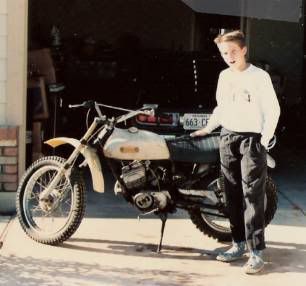 Milo didn't make friends easily, but the friendships

he had were lasting & loyal.

His friends
have told me that Milo was considerate, compassionate,
honest, thoughtful, selfless,
hard-working, fiercely funny, and extremely
loyal.

They also confided that they were
aware of his mood swings, but that it
never changed their relationship
with him in any way.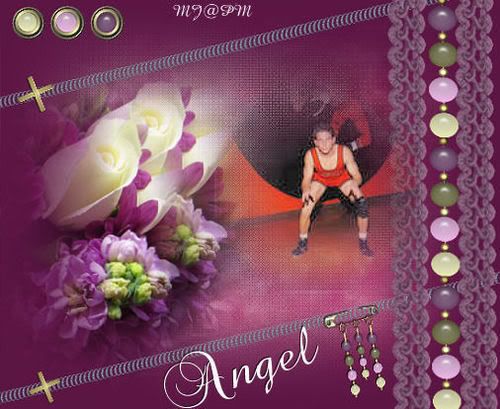 In 1992 he came in
2nd place in

The State of Nevada
Wrestling Championships.


Milo was Methodist by faith.
He was baptized and received Christ on the same
day that his step-dad
walked up to the front of the church to be baptized.
Milo, unexpectedly, followed in his footsteps.



Milo became a carpenter and learned the
trade from the best, his father, Jeff.

They built custom homes, duplexes,
condominiums and apartment
buildings.

No job was ever too hard or too big for them.

Whether it was pouring rain, snow, sleet

or hail,

They just got on with it.


Often, Milo's little brother, Kyle, assisted

them while learning the trade.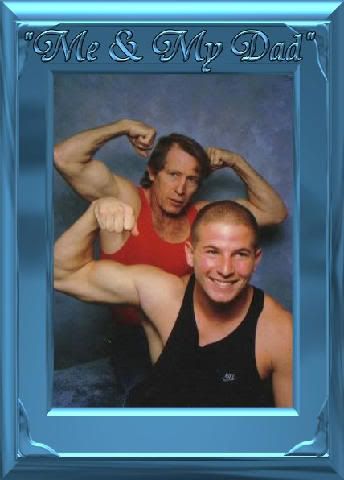 Shortly after Milo got out of high school
he applied for a position with the
Police Academy in
Las Vegas.

He studied mountains of material and
felt confidant about passing all of the
required tests,
which included a written test,
an oral test, a psychological profile,
and a physical endurance test.

When Milo called to see if he had
been accepted, he was told
there had been one question
on the psychological profile,
but that he had passed all of the other
tests with flying colors, and was
congratulated on his outstanding scores.

Milo was the "top runner" on the mile lap.

When he finished running the course, he sat down to
watch the remaining runners compete.

One of the very last ones, an exhausted young lady, was having
trouble finishing the course.

Milo abruptly
jumped up from his seat, ran out
onto the field, and began running next to her,
encouraging her to complete her final lap.

The impact of this unselfish act motivated
the girl to complete the run, in an acceptable
time frame, and got her a
position in the police academy.


And that is how Milo always was;

Reaching out to help others with love and

compassion.

He was kind and thoughtful,

and never missed an opportunity to say,
"I Love You, Mom & Dad."
I know that one of Milo's greatest

gifts to me was one of healing.

In losing so much when I lost him, I faced

my own worst fears and greatest demons.

I cannot escape the pain,

the loss,

or the sad memories,

or the fact that I miss him so

unbearably

at times.

But I"m learning to live

with it,

as we all do,

One day

At a time.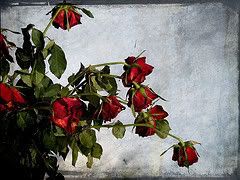 Milo left each of us something.

A gift, a dream, a memory,

A little more courage than we had before.

In my heart, Milo isn't gone.

He still dances on, as dazzling as ever,

smiling and joking and laughing.

He is a shooting star that we will remember,

love and cherish

forever.
We come to honor our children
Who have died before their time
It matters not why they left us
Whether accident or design


We just know we miss them
Our hearts are no longer whole
As, Our babies left us
They took pieces of our souls


We can draw upon our memories
And, bring their face to mind
Thinking of our missing them
Do they miss us all in kind


So, light a candle for them
Say their name and dates out loud
Our voices will reach upward
As the flames shine through the clouds


Feel their presence near you
The moving air a sigh
They wait for us to join them
In the Heavens - beyond the sky
Stacy, Matt, and Milo
Milo's step-sister Jane, with
Brother Kyle & Sister Grace
Milo & his dad @
Mt. Charleston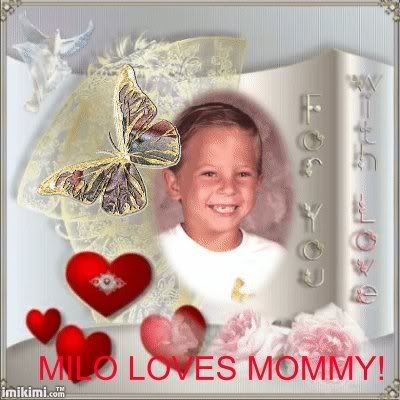 Stacy & Gary
Chaleigh & Matthew ~ August 16, 2008
Papa's Memorial
Jim, Chaleigh and Matthew
Gary, Stacy, Matthew & Chaleigh @
Papa's Memorial ~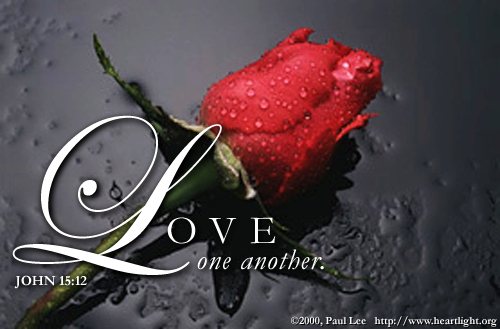 "Real grief is not healed by time.
If time does anything, it deepens our grief.
The longer we live,
the more fully we become aware
of who he or she was for us,
and the more intimately we experience
what their love meant for us.
Real, deep love is, as you know,
very unobtrusive, seemingly easy and obvious,
and so present that we take it for granted.
Therefore, it is only in retrospect - - or better, in
memory - -
that we fully realize its power and depth.
Yes, indeed,
Love often makes itself visible in pain."
Milo's very much loved stepdad, Jim.
June 15th, 1938 - August 12th, 2008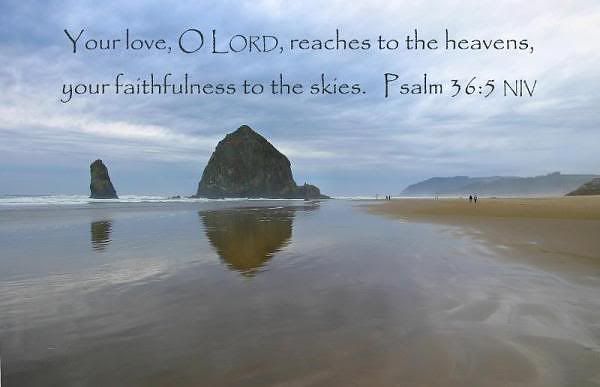 This Website was Created In Love
To Honor and to Celebrate the life
Of Our Precious Son,
I feel a strong immortal hope,
which bears my mournful spirit up
beneath its mountain load;
redeemed from death, and grief, and pain,
I shall soon find my child again
within the arms of God."

We are connected,
my child and I,
by an invisible cord
not seen by the eye.

It's not like the cord
that connects us at birth
this cord can't be seen
by any on earth.

This cord does it's work
right from the start
it binds us together
attached to my heart

I know that it's there
though no one can see
the invisible cord
from my child to me.

The strength of this cord
it's hard to describe
it can't be destroyed
it can't be denied.

It's stronger than any cord
man could create
it withstands the test
can hold any weight

And though you are gone
though you're not here with me
the cord is still there
but no one can see

It pulls at my heart
I am bruised...I am sore
but this cord is my lifeline
as never before.

I am thankful that God
connects us this way
a mother and child
death can't take it away!!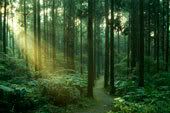 "Missing me one place, search another ~
I stop somewhere, waiting for you."
~ walt whitman
Diamond Head ~ Hawaii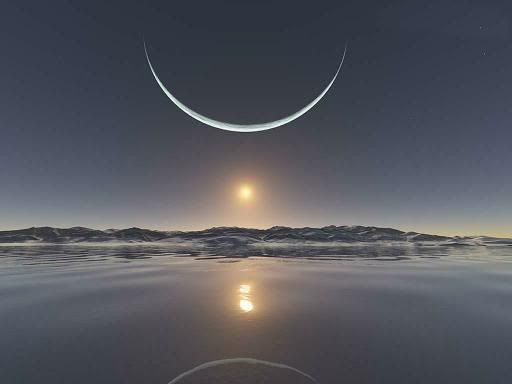 "milo"


Mom & Dad's Engagement Day
1988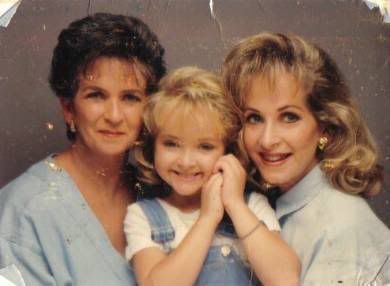 Mom, Chaleigh & Stacy - 1993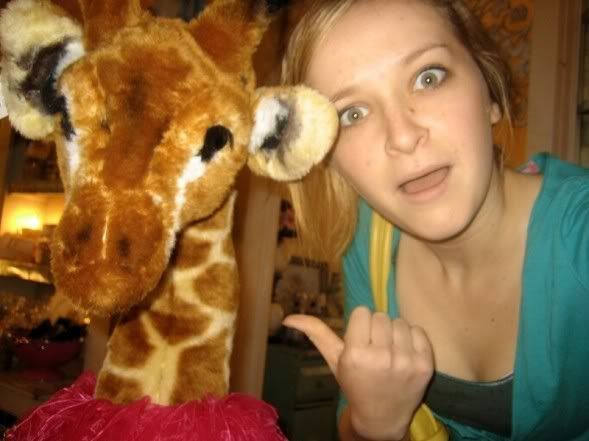 Chaleigh Kaye - 2008
Matthew and Lily ~ 2008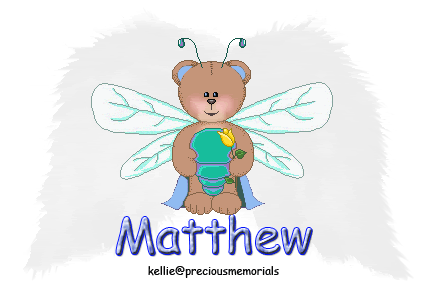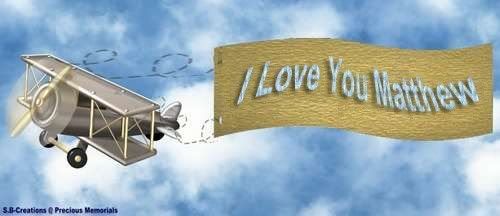 Grief, like the ocean,
comes in waves
only to recede
and come yet again.

But with it comes healing.

Memories wash ashore
and are bathed
by the golden sun.

Grab hold of those memories
and let them
fill the emptiness.

"It has been said that time
heals all wounds.
I do not agree.
The wounds remain.
In time the mind, protecting its sanity,
Covers them with scar tissue and the pain lessens,
But it is never gone."

Angel

Spend all your time waiting
for that second chance
for a break that would make it okay
there's always one reason
to feel not good enough
and it's hard at the end of the day
I need some distraction
oh beautiful release
memory seeps from my veins
let me be empty
and weightless and maybe
I'll find some peace tonight

in the arms of an angel
fly away from here
from this dark cold hotel room
and the endlessness that you fear
you are pulled from the wreckage
of your silent reverie
you're in the arms of the angel
may you find some comfort there

so tired of the straight line
and everywhere you turn
there's vultures and thieves at your back
and the storm keeps on twisting
you keep on building the lie
that you make up for all that you lack
it don't make no difference
escaping one last time
it's easier to believe in this sweet madness oh
this glorious sadness that brings me to my knees

in the arms of an angel
fly away from here
from this dark cold hotel room
and the endlessness that you fear
you are pulled from the wreckage
of your silent reverie
you're in the arms of the angel
may you find some comfort there
you're in the arms of the angel
may you find some comfort here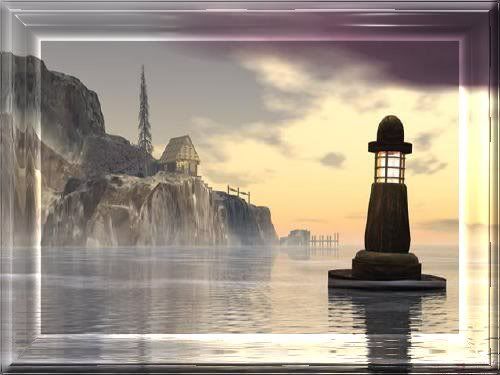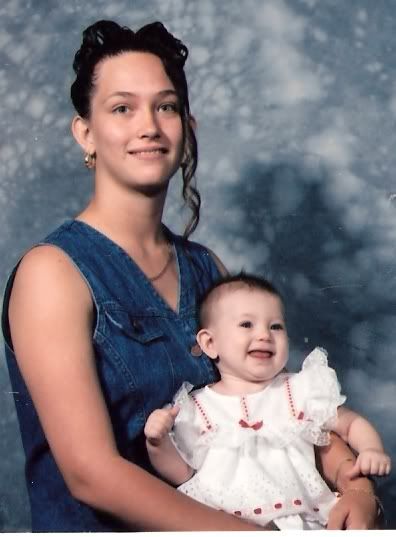 Jennifer Diamond
Milo's high school friend
Milo, The Captain of Our houseboat trip
on Lake Mead, Nevada
1980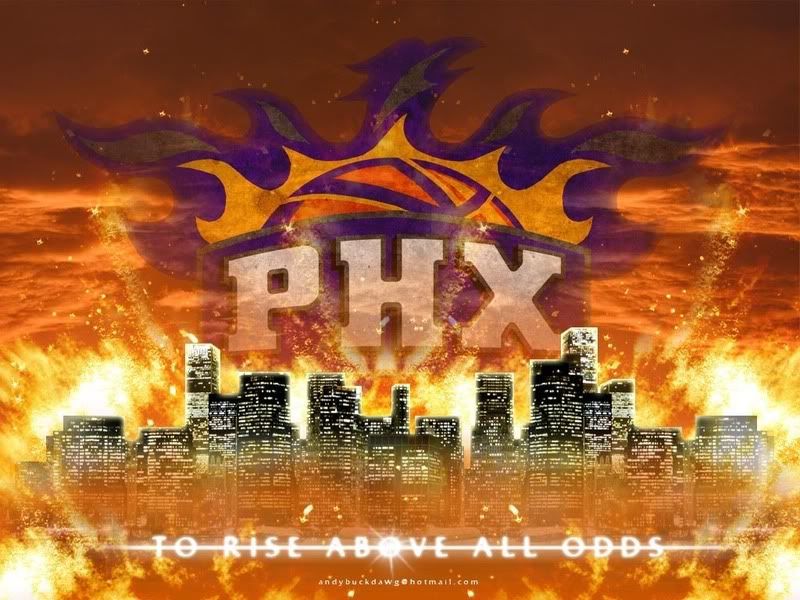 Milo was fascinated by Geckos, especially
after he picked one up and
it bit him !!


"What the catarpillar calls
the end of the world,
The Master calls
A Butterfly."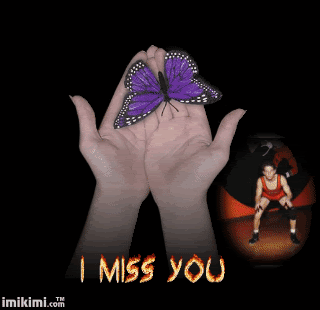 1996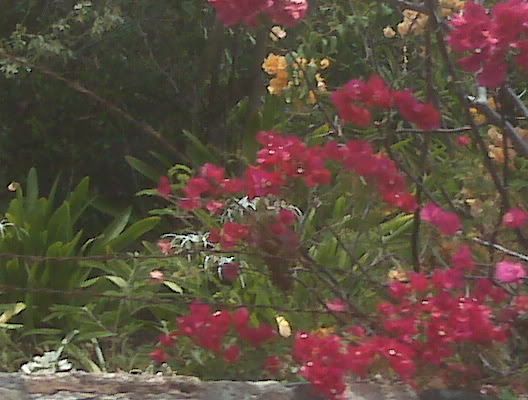 "Those who bring sunshine
to the lives of others
cannot keep it from themselves."
~ james baldwin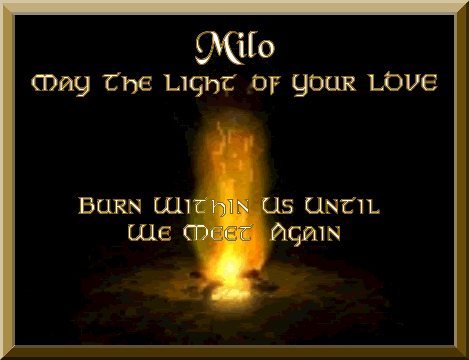 Touching Shoulders
There's a comforting thought at the close of the day
When I'm weary and lonely and sad:
That sort of grips hold of this poor old heart
And bids it be merry and glad.
It gets in my being, and drives out the blues
And finally thrills through and through,
It's just a sweet memory, that chants this refrain,
"I'm glad I touched shoulders with you."
Did you know you were brave?
Did you know you were strong?
Did you know there was one leaning hard?
Did you know that I waited, and listened and prayed?
And was cheered by your simplest word.
Did you know that I longed for the smile on your face?
For the sound of your voice ringing true,
Did you know I grew stronger and better because
"I had merely touched shoulders with you."
I'm glad that I live, that I battle and strive,
For a place that I know I must fill;
I'm thankful for sorrows, I'll meet with a grin
What fortune may bring, good or ill.
I may not have wealth, I may not be great
But I know I will always be true,
For I have in my life, that courage you gave,
When once, "I touched shoulders with you!"
~ lawrence holtzberry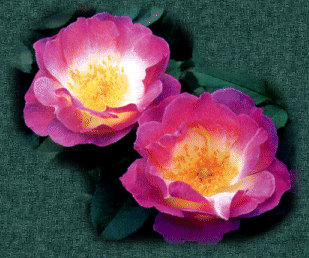 "Where there is great love,
there are always miracles."
~ willa cather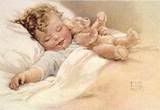 Kiss me on my forehead, Milo,
And make my soul
as beautiful
As yours.
~ mom ~
Reach up to the heavens with arms open wide
Take hold of its beauty, breathe it inside
Take in its majesty, memorize its grand views
Engulf its bright lights and magnificent hues

Look above the aged trees that touch the sky
And listen to the whispers of the mourning cry
Listen through the whirring breezes and you can hear the names
Sobbing with great heartache, crying out with such pains
Names of all loved ones with silent prayers unsaid
Echoing with profoundness inside my head

And now the sun burns in my ears your sweet voice
Saying don't thirst for what once was, this is the Lord's choice
Now I know there's beauty below, but up here there's no compare
There's no pain, no heartache, there's no despair
You can lay your head upon the angel's knee
And know no pain, just filled with such glee

I know you miss me, I miss you too
But I'm sending an angel to watch over you
The angel will let you know I'm always near
To ease your heartache and wipe your tears
And the next time you reach up to the heavens above
You'll feel the kiss of all my love

So please don't let the grief consume your soul
And remember through God, you too can be whole
And when you think you can no longer stand
I'm up here in heaven with God, waiting to take hold of your hand
So listen beyond the whispers of the mourning and you'll see
I'm with the Lord our God
I'm finally free.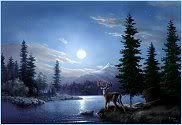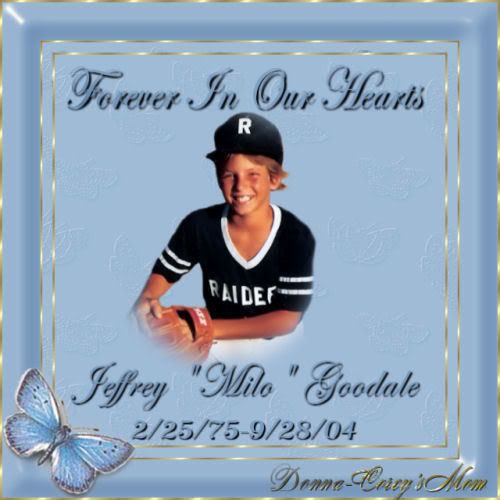 "Only when you drink from the river of silence
shall you indeed sing.
And when you have reached the mountain top,
then you shall begin to climb.
And when the earth shall claim your limbs,
then shall you truly dance."

~ kahlil gibran
All text copied from The Loss Website


The person who completes suicide dies once. Those left behind die a thousand deaths, trying to relive those terrible moments and understand ....WHY?

We are all "intertwined …. separate, yet together, alike, yet different. We are interwoven such that, together, we are more than we are apart. Each of us is desperately loved and needed by others. But love isn't enough! If it were, our loved ones would still be alive.

We are parents, spouses, siblings, children, relatives, lovers, partners, in-laws, companions, and friends of one who has completed suicide. We are "those left behind." Victims of a tragedy that we could not foresee but feel responsibility for, and for which there is no closure.

We are angry about our loss and seek the ability to express our anger appropriately, whether at the one we have lost, at others who ignored or were negligent about our loved one's health, or at ourselves. We struggle with guilt and blame.

We have a right to grieve in a manner and time frame that works best for us. We don't have to "get over it" or "move on." The intensity of our loss remains constant, the frequency of intense feelings does lessen over time.

We face together the cruel reality that others will remember our loved ones, not for their life and how they lived it, but for their death and how it came to be.

We are Loved Ones' Suicide Survivors (LOSS). We suffer an especially acute, long, and painful grief. Our needs are not understood.

Our grief is complex, overwhelming and disabling.

Death is a normal life crisis – suicide is an abnormal life crisis.

We grieve, but we need not

grieve alone.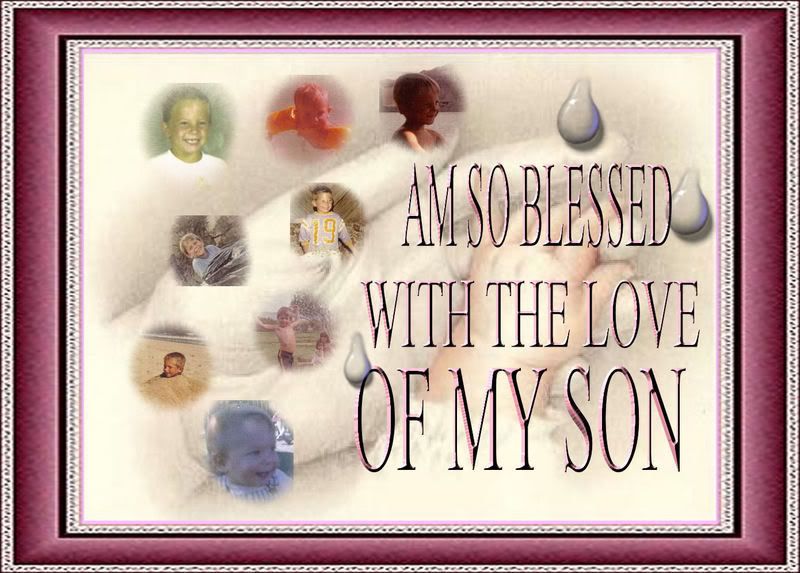 Milo's Dream Dog



Matthew & Ladybug - 2008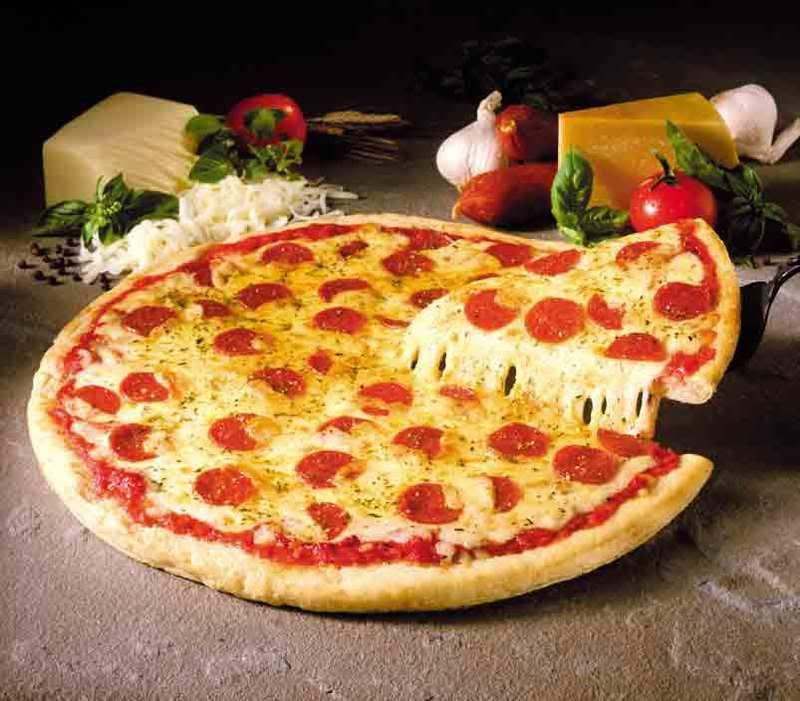 Papa's, Milo's, & Matthew's most favorite food ~
PIZZA

Our little Toy Poodle
"Julie Jo"


Julie & BJ, the dogs Milo loved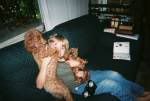 Dutch & Ladybug with Matthew.
Thank you for the joy and
warmth you added to
our lives.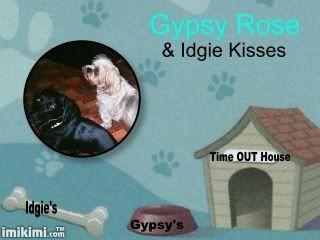 Gypsy passed away one week after she
lost her daddy, Jim.
We miss you,
sweet girl.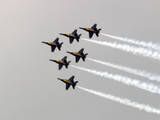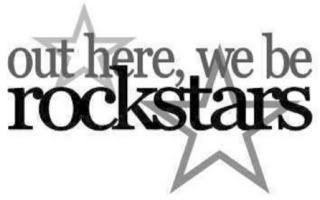 The Happy
Days of Childhood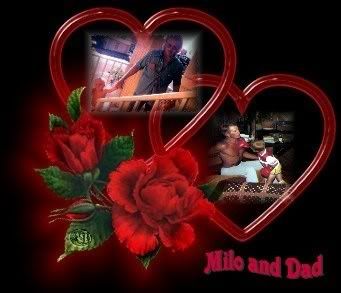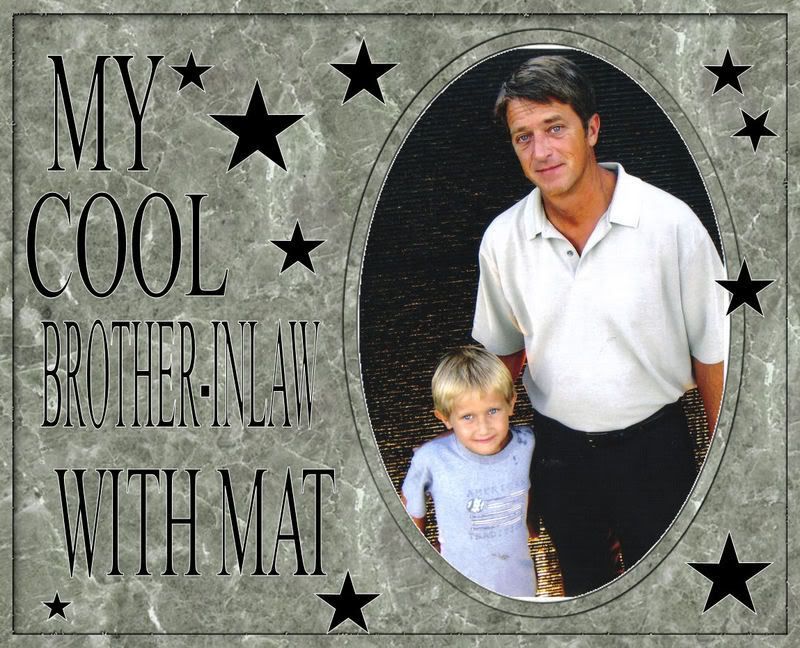 Milo's cool Brother-In-Law, Jim, with nephew Matthew

"Back in the days when life was good
and filled with love."
Dad with Stacy, Princess Chaleigh,
and Dutch.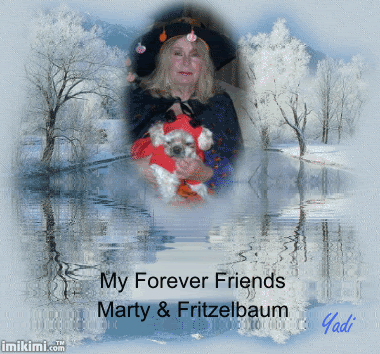 One of my close, forever friends, Marty,
who
croched Milo's first
baby blanket.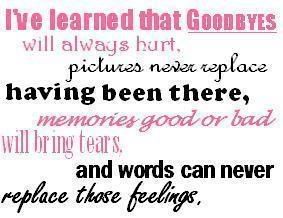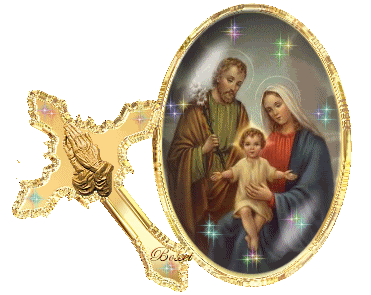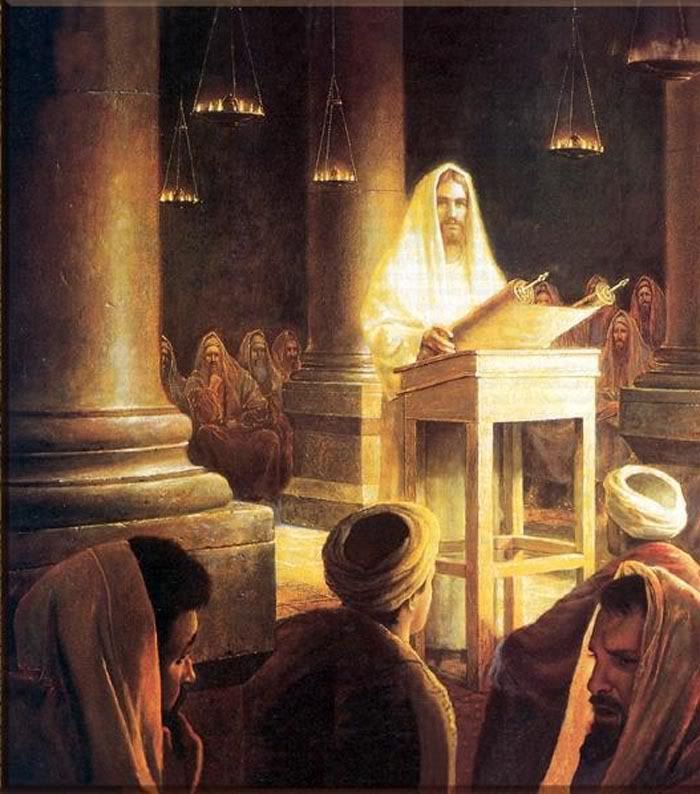 John 3


8The wind blows wherever it pleases. You hear its sound, but you cannot tell where it comes from or where it is going.
So it is with everyone born of the Spirit."


20Everyone who does evil hates the light, and will not come into the light for fear that his deeds will be exposed.

21But whoever lives by the truth comes into the light, so that it may be seen plainly that what he has done through God."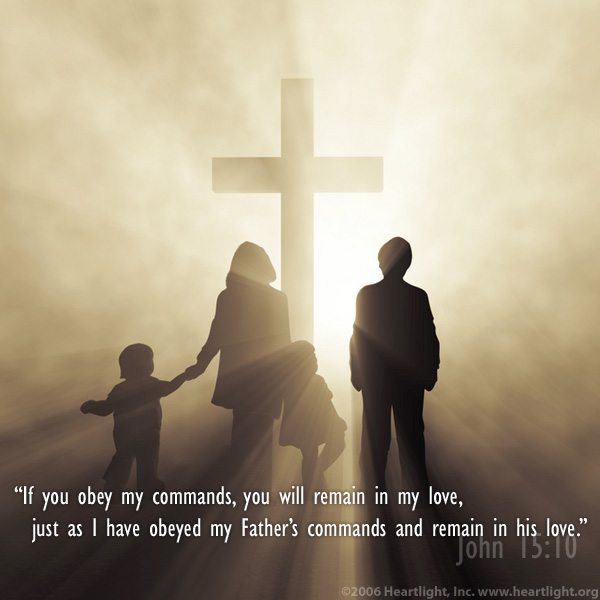 Our son died on his own battlefield.
He was killed in action fighting a civil war.

He fought against adversaries that were
as real to him as a casket is real to us.

They took toll of his energies and endurance.
They exhausted the last vestiges
of his courage and strength.

At last these adversaries overwhelmed him, and it appeared
that he had lost the war.

But did he?

I see a host of victories that he has won!

For one thing - - He has won our admiration .

Because even if he lost the war,
we give him credit for his bravery on the battlefield.

And we give him credit for the
courage and pride and hope that he used
as weapons for as long as he could.

We shall remember not his death,
but his daily victories gained
through his kindness and
thoughtfulness,
through his love
for family and friends,
for animals, children and music,
for all things beautiful, lovely and honorable.

We shall remember the many days
that he was victorious over overwhelming odds.

We shall remember not the years
we thought he had left,
but the intensity with whic he lived
the years he had.

Only God knows
what this child of His
suffered in the silent skirmishes
that took place in his soul.

But our consolation is that
God does know and understands.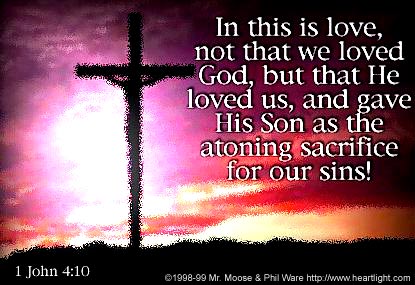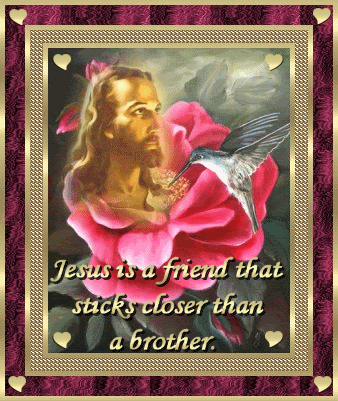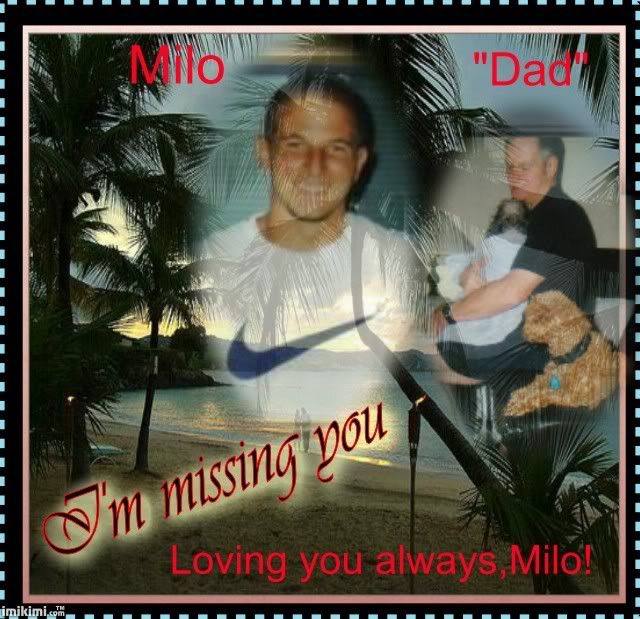 "Everything that we feel, think, say or do is
a message we give to everyone
around us."
~ joy thomas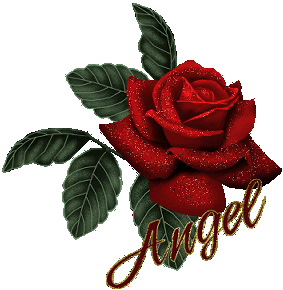 A Bridge Called Love


It takes us back to brighter years,
to happier sunlit days
and to precious moments
that will be with us always.


And these fond recollections
are treasured in the heart
to bring us always close to those
from whom we had to part.


There is a bridge of memories
from earth to Heaven above...
It keeps our dear ones near us
It's the bridge that we call love.


~Author Unknown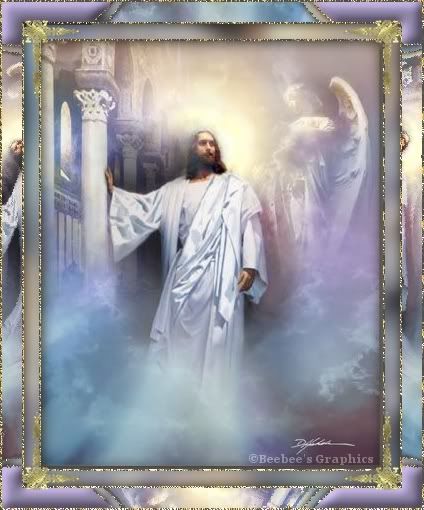 44"No one can come to me unless the Father who sent me draws him, and I will raise him up at the last day."

45 It is written in the Prophets: 'They will all be taught by God.' Everyone who listens to the Father and learns from him comes to me.
46No one has seen the Father except the one who is from God; only he has seen the Father.

47 I tell you the truth, he who believes has everlasting
life.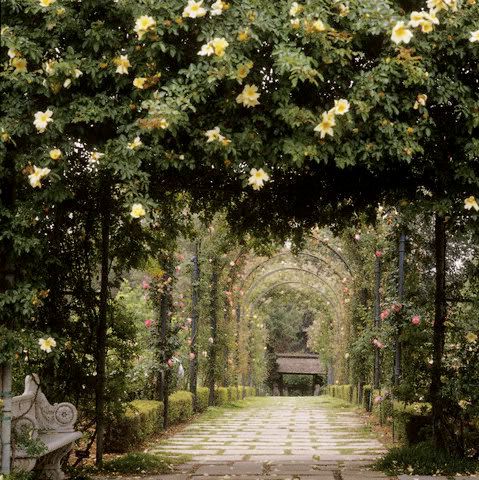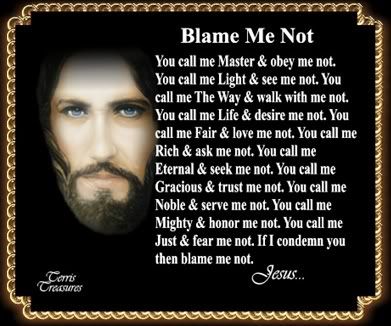 22You Samaritans worship what you do not know; we worship what we do know, for salvation is from the Jews.
23Yet a time is coming and has now come when the true worshipers will worship the Father in spirit and truth, for they are the kind of worshipers the Father seeks. 24God is spirit, and his worshipers must worship in spirit and in truth."

25The woman said, "I know that Messiah" (called Christ) "is coming. When He comes, He will explain everything to us."


Then Jesus declared,

"I who speak to you

am
He."

"Life is not measured by the number of breaths
we take, but by the moments that
take our breath away."

- unknown


Getting ready for another

wrestling tournament trip
with Milo .
My dad doing tricks with me.


My brother,
Kyle Roman Goodale,
Born on July 28th, 1989.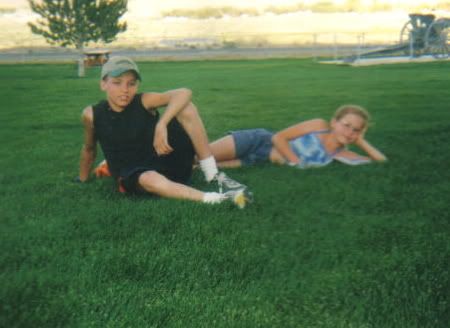 My brother, Kyle, and sister, Grace
Grace and Kyle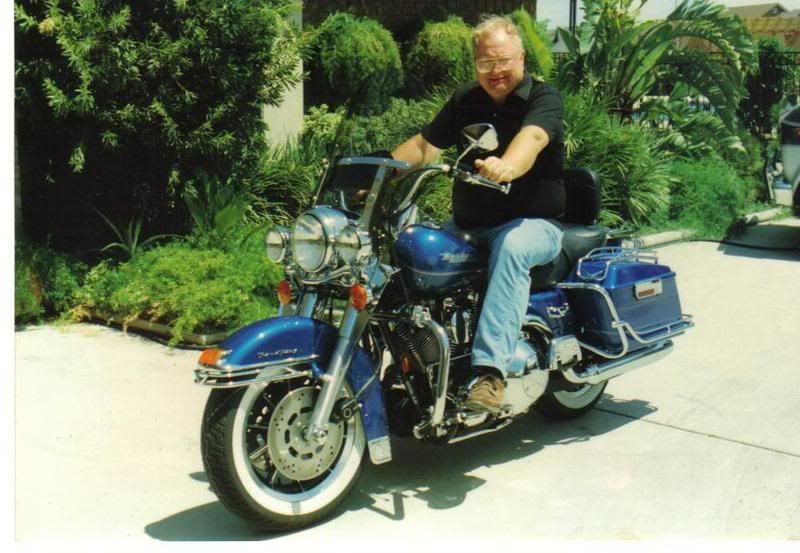 My Uncle Bob was The Director of U.S.D.A. Pest Control.
Hewas tragically killed in a motorcycle
accident on
November 28th, 1998

Mom & Aunt MaryLou
My Uncle Don with my nephew
Matthew - 1999

This picture was taken just after Dad got home from
the hospital after being in a coma for 10 days
with Septiciemia.

My cool cousin, Troy ~
Another handsome cuz,
Todd,
another part of
"The Hunter Clan"

This is the only picture I have where
Milo isn't smiling ~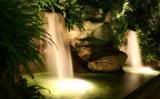 Weeping


When I was a child,

I wept like a child,

Summoning sad memories

I made the tears come,

For I knew crying would bring

My father's presence.

Now that I am an adult,

Let me weep like an adult-

Not for my own sake,

But for the sake of the hurting world.

For I know crying will bring

Our God's presence.



- kathy r. groves


Milo's watercolor portrait of our home
that he
painted

when he was in
kindergarten

~ 1980~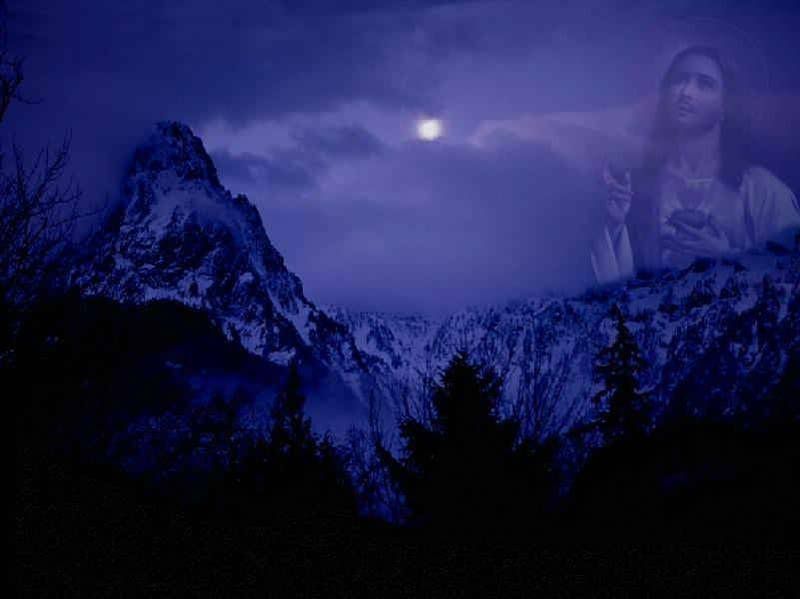 "Death is not the greatest loss in life.

The greatest loss is what dies inside

of us while we live."


"Soft as a feather, your name
Touches my lips,
My mind, my heart.

Bittersweet
Feelings of love
And loss fill me suddenly.

Joy, I've found at last
Is touched by sadness
And emptiness without you.

And yet, I live,
I breathe, and go
On as best I can.

Bravely, I dream
of conversations And Escapades,
Though now just Memories,
So real for a moment.

I cry for myself.
The helplessness is
terryifying and cruel.
The quiet thunders in my ears.

Memories of a smile,
A look, a laugh,
flood my mind until
I laugh and cry
For want of you.

Oh how I wish things
could be different,
If only for a moment more
With you.

I bless your name and God's,
For His love in letting me Know you
For our whole lifetime Together.
My stepdad during chemo ~ 2008


Milo's stepdad, Jim, was diagnosed with colorectal cancer just five months after we lost Milo. Thanks to God, the cancer stayed
encapsulated within the tumors during the next
two and a half years, at which time he received chemotherapy and radiation.
He regained his health completely,
but died on August 12th, 2008,
from a heart attack.
Home, sweet home.




~ The Abyss ~

I was falling into the abyss
Of self destruction,
Consuming whatever
Would drowned out the reality
Of losing you.

Quietly you whispered to me
From the spirit world.
Your encouraging words
drifted into my consciousness,
And a new dawn began,
Like the sun emerging
After a storm.

My days are still cloudy at times,
But I am learning that
I can push the clouds away.
The sun can shine again
copyright ~ m.k. williamson
My daughter's in her petticoat
standing in the apple tree
While blowing kisses up to God
She shakes His sugar tree
She's just a tiny fragment
Of what she'll become one day
A kiss upon the windy sky
A blossom in the month of May.
~ copyright m.k. williamson
Milo's favorite football
team,
The Washington Redskins
My nephew, Matthew, in front of my studio apartment


"We are each one of us angels with only one wing,
And the only way we can fly is by
Embracing one
Another."


- author unknown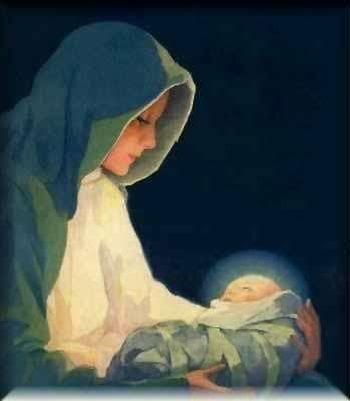 The hand of The Almighty
calms the raging sea
The watchful eye of the shepherd
guards his flock of sheep
The silken lips of a mother
caress her baby's face
And I will be delived
By His Amazing Grace
copyright - mk williamson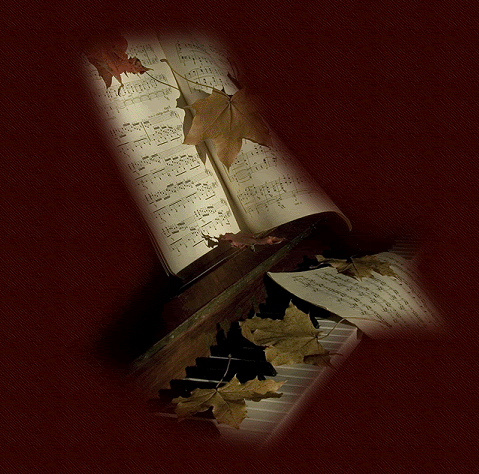 I miss you most of all, my darling, Milo,

when autumn leaves

start to

fall.

Sending hugs & kisses to
you everyday, my sweet
Angel Milo.
Milo ,with his Uncle Bobby,
taking flying lessons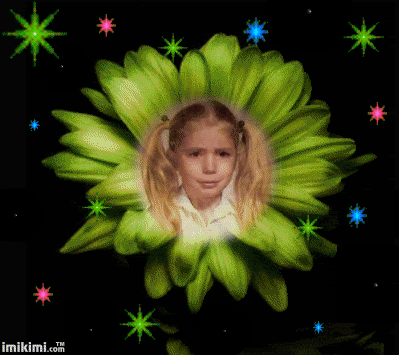 First Kiss

A little boy
A little miss
Standing close enough
to kiss
He is four
She is five
From his feelings
He cannot hide
Just a kiss upon her cheek
She is shy
He feels weak
Suddenly, it is done
She's been kissed
By my precious son.


- copyright - m.k. williamson -

4th grade @
Mountain View Elementary School
Las Vegas, Nevada

Steven,
MIlo's little brother
in Heaven

The first & last time
Milo ever wore a suit!!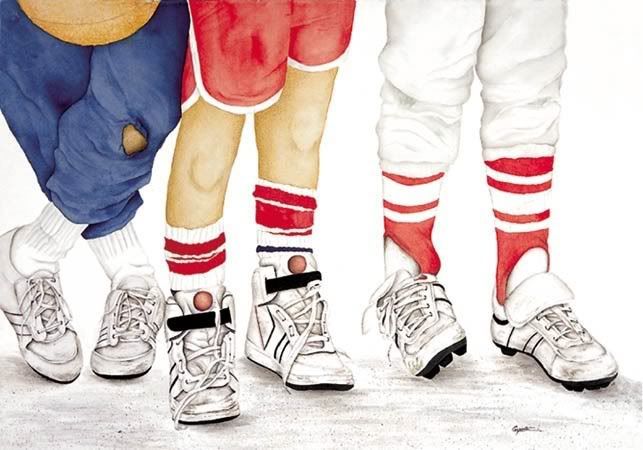 Milo loved sneakers !!
And music !!
Mostley rap & hip-hop.
He also loved to dance.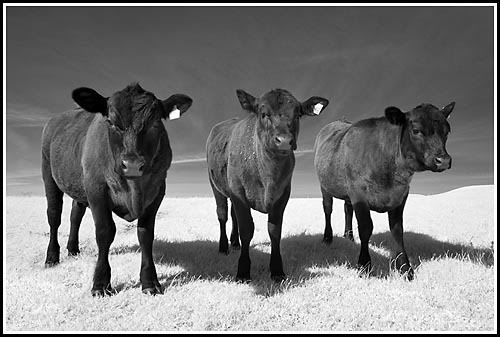 During Milo's first trip to Idaho he couldn't wait to stop at a pay phone and call home to tell us:
"Dad, Mom,
There are
cows all over the place here ~ I can't believe it!!
There are thousands of them!!"
Growing up in the city, Milo never had the opportunity of seeing what it was like to live in rural surroundings, so it came as a major shock to him.
We laughed till we cried.
Milo - 4th grade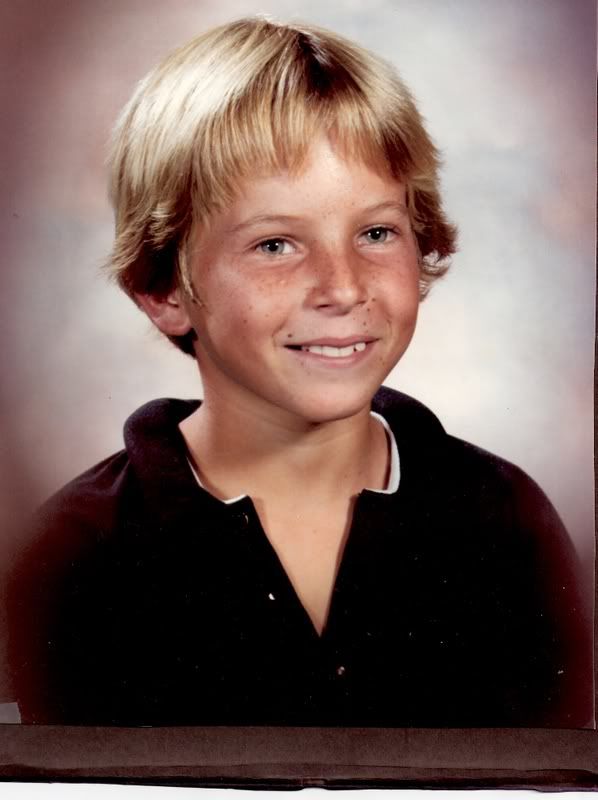 My Grandpa, Lee Hunter, with me
and my mom
@ Lake Mead, Nevada.
My Grandma Bessie
Both of my grandparents were deaf.
They met at a dance in the school
they attended for
The Deaf and Blind,
And fell in love.
My grandma died before I was born, so I
never got to enjoy the sweet love she
so abundantly gave.
She is forever loved and has been
deeply missed.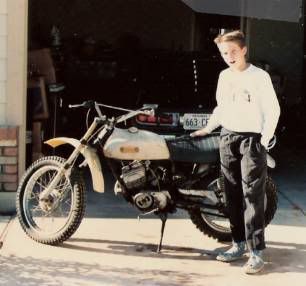 The cool dirt bike that
dad Jim made
just for me to enjoy.
Thanks, Dad!!
I love you,
milo
Me with my kids in Mesquite, Nevada.
Dad Jim with his helicopter ~ In the Tobago Islands ~ South America ~ 1987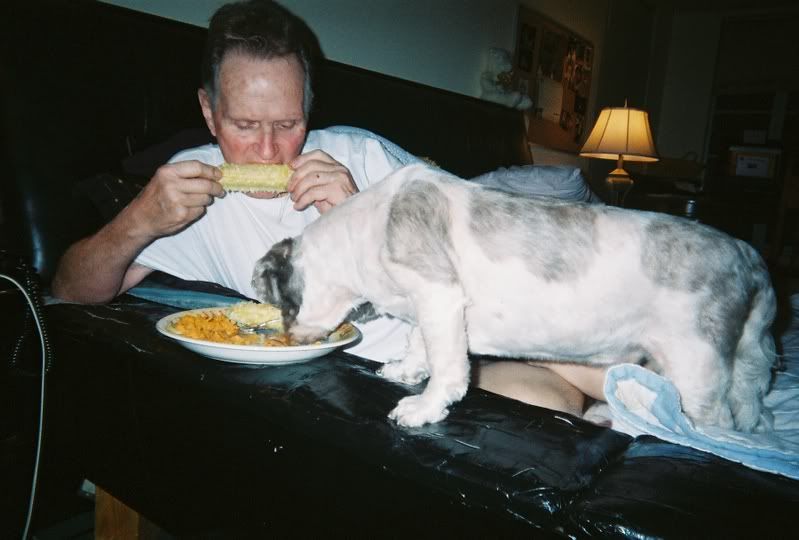 Dad, sharing his dinner with BJ.
Milo attended El Dorado High School, then
went on to Chapparral High School where he
graduated in 1993 with a 4.0 average.

His favorite sport was basketball, but he also played baseball,
football, track, wrestling, boxing, and other sports.

He excelled in any sport he chose to play
and won many trophies.

He loved competition, but not until his first wrestling match
when he was losing and wanted to quit.

He was 13 at the time.

I told him,
"NO, you are NOT quitting!


Just get your Irish UP and go kick his butt!!"

He DID!!